Tokushima's seafood wholesaler, Azuma Kaisan LLC. Sales of dried seafood and local specialty products.

Azuma Kaisan LLC processes and wholesales marine products in Tokushima Prefecture. Since the establishment of the company, we have primarily handled dried marine products and dried young sardines. At the same time, we also sell a variety of products overseas. In addition to dried foods, we also handle frozen seafood both from Japan and abroad, as well as products made in Tokushima Prefecture.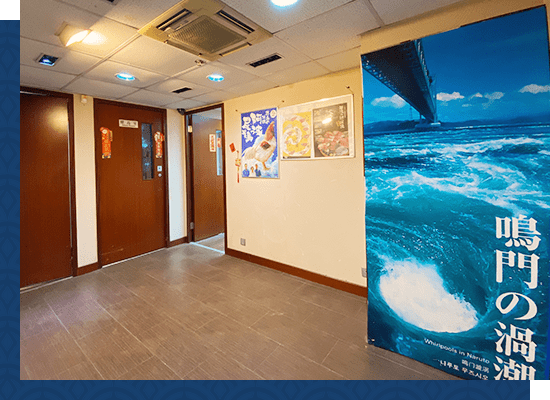 Food processing factory in Hong Kong
Our greatest strength is that we have a branch office and processing factory in Hong Kong.
Having our own factory overseas enables us to handle a wide variety of products.
In Hong Kong, it isn't easy to import products, but we can meet a variety of needs. In addition to high-quality frozen seafood, we also handle specialty products that make sense due to our location in Tokushima, such as Tokushima's local chicken. When it comes to specialty products, please leave it to us!
Original Dried Fish
Our overnight dried fish and dried young sardines are our most popular products.
We take care to keep excellent hygiene and use traditional methods to produce high-quality dried fish in our factory.
This traditional Japanese flavor has become popular overseas in recent years.
Overnight Dried Fish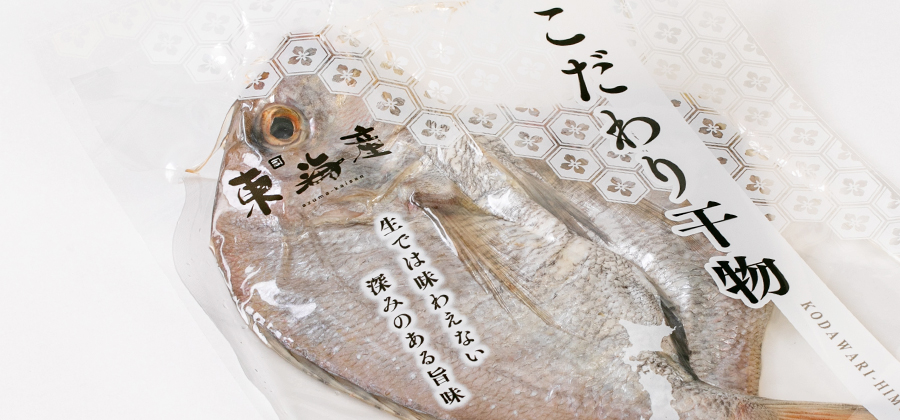 Dried Young Sardines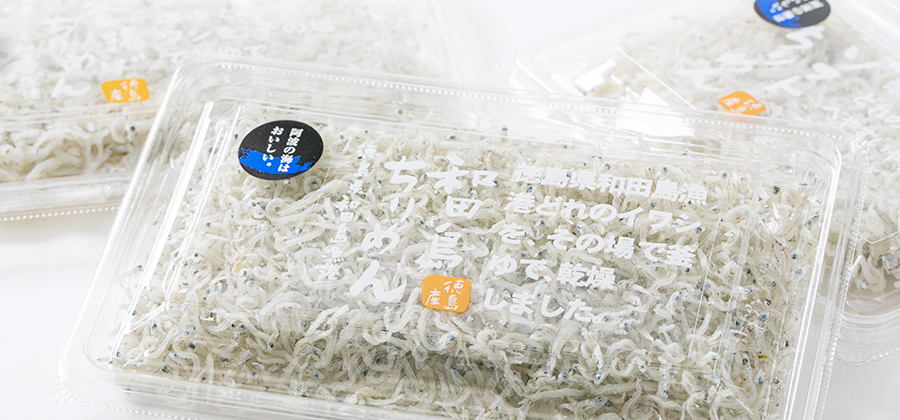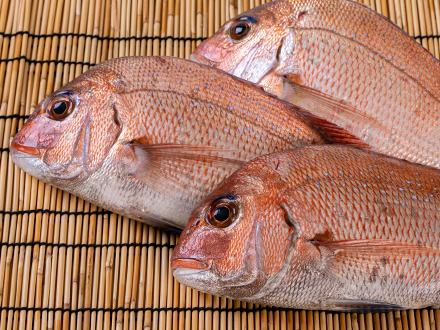 Carefully selected fresh seafood
We primarily use fish caught in Japan and process them while they are still fresh.
Freshness is the key to superb taste.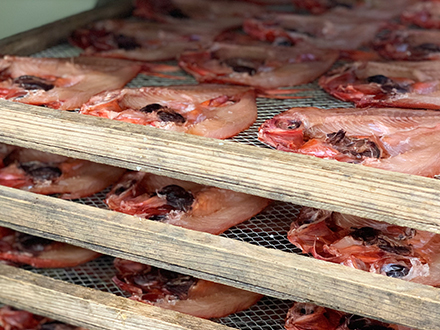 Handmade flavor created by our artisans
We follow traditional Japanese methods and our artisans carefully finish each product one by one.
Our products are a true example of products created through Tokushima Prefecture's culture.
Frozen Seafood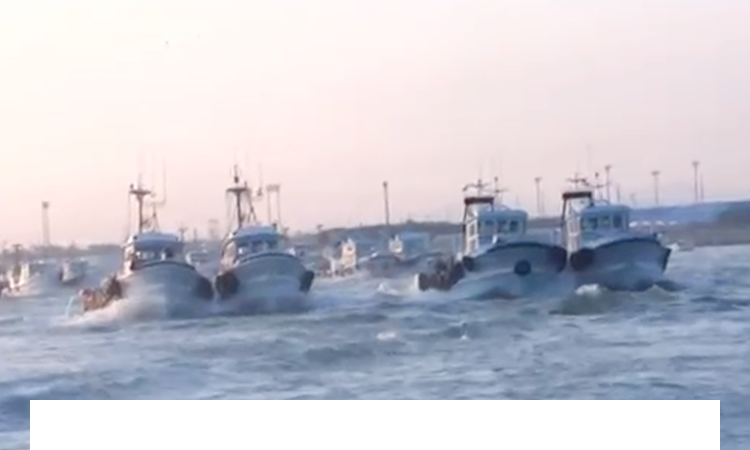 Carefully selected from Japan and overseas.A wide range of high-quality seafood.
We wholesale frozen fish from all over the world. Our worldwide network enables us to carry a wide variety of products, and we promise a high level of quality for all of our products.
Products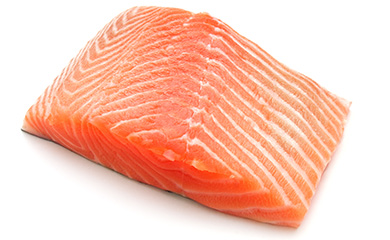 Chilean salmon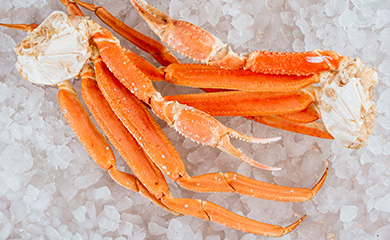 Crab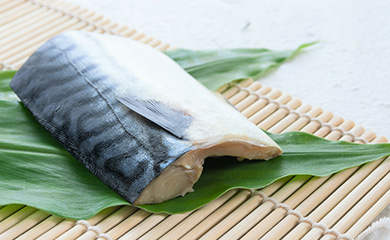 Mackerel fillet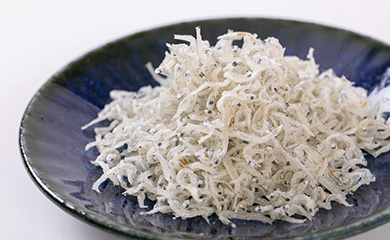 Chirimen
Dried Young Sardines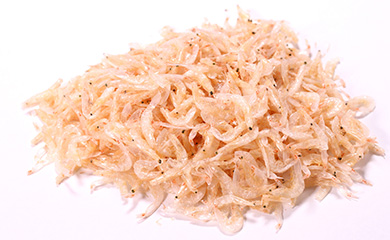 Amiebi

Products made in Tokushima
We are a trading company certified by Tokushima Prefecture.
Our company has been recognized by Tokushima Prefecture for our business performance in Japan and Hong Kong, and has been selected as an official trading company authorized by the prefecture. This allows us to export unique and rare specialty products of Tokushima Prefecture.
We are proud to deliver the delicacies and charms of Tokushima to people all over the world.
Tokushima Local Chicken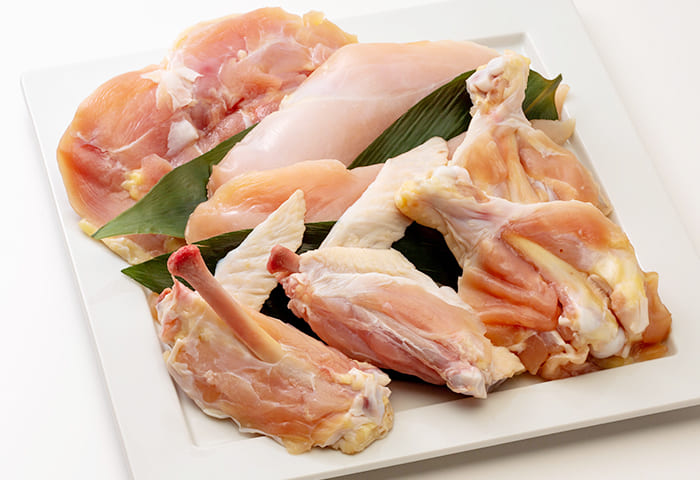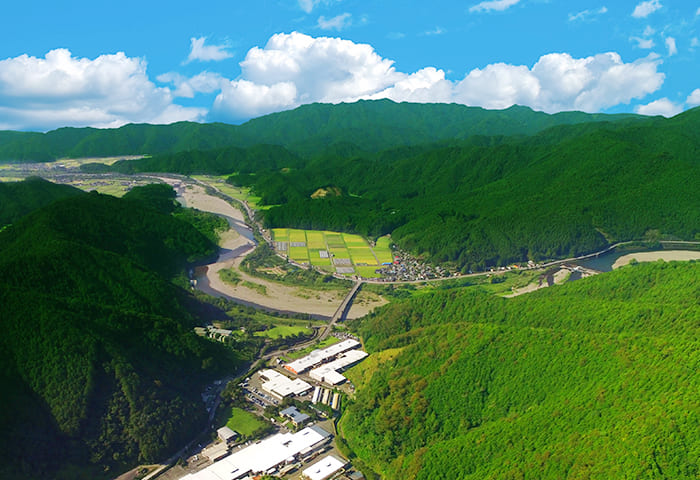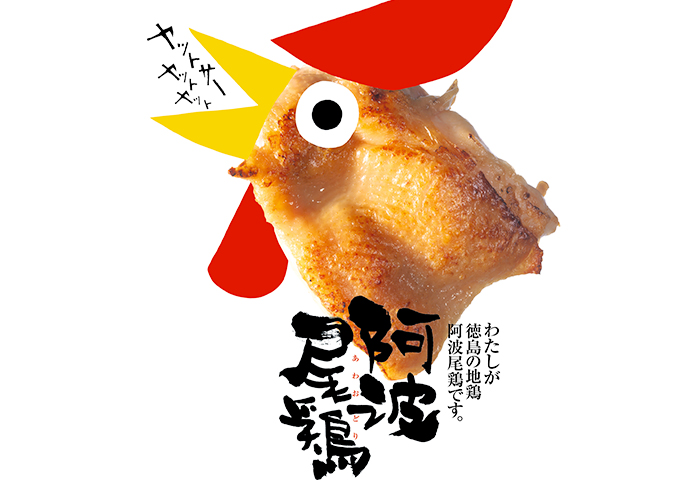 Awa-Odori Chicken
Awa-Odori Chicken is nurtured for over 80 days in a rich natural environment.
This creates high-quality chicken meat carefully cultivated by Tokushima Prefecture, and therefore there are a limited number of suppliers who are allowed to sell it.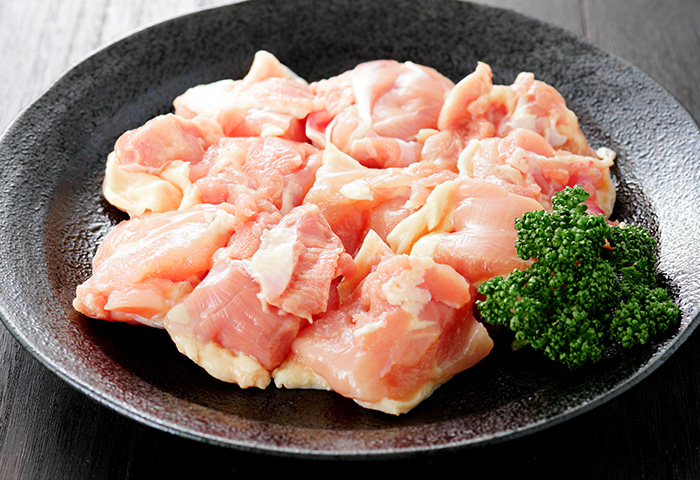 Awa Sudachi Chicken
Awa Sudachi Chicken is the one raised on feed containing the rind of the Sudachi fruit produced in Tokushima Prefecture.
It has no smell and a light flavor that goes well with any dishes.
Other Products
Naruto Kintoki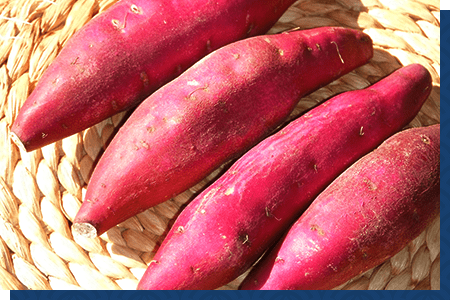 Naruto Kintoki is a sweet potato brand from Tokushima Prefecture. It has a soft texture and a rich sweetness due to its high sugar content, making it great to eat as is, but also an amazing ingredient in sweets.
Sudachi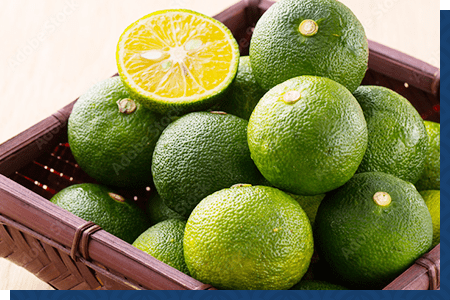 Sudachi fruit is a citrus fruit produced in Tokushima Prefecture. It has a refreshing aroma that is unrivaled when used as an accompaniment to dishes. It can also be paired perfectly with various juices and sake.
Crafts
Indigo dyeing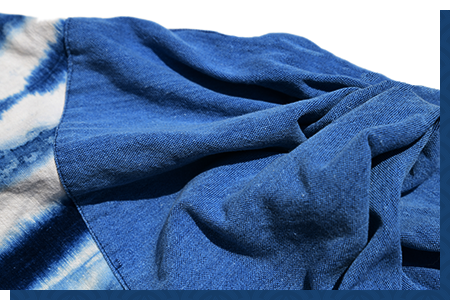 Tokushima is the home of "sukumo," the indigo ingredient that forms the basis of indigo dyes. Due to this, the production of indigo-dyed products is thriving in the prefecture.
Otani Pottery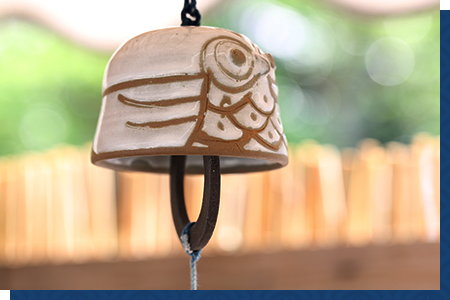 Otani Pottery has been a traditional form of pottery in the town of Oasa, Naruto for over 230 years.
Kito cedar wood chopsticks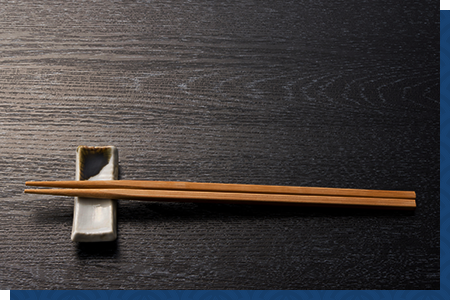 Kito cedar wood is high-quality cedar wood grown in Tokushima Prefecture. It is known for its superior quality, and was used in the construction of Shimogamo Shrine in Kyoto as well as Osaka Castle.
Food events
Our company's certification by Tokushima Prefecture allows us to sell these various specialties overseas.
We also hold product exhibitions and other events periodically.
Currently, we distribute our products to department stores and supermarkets in Hong Kong on a daily basis.